We
connect

investors
to entrepreneurs
in our communities
Where innovative minds meet
InvestU supports the entrepreneurial ecosystem forged at Arizona State University, bringing together affiliated startups with accredited investors. Linked to the #1 most innovative university and a top research institution, the network will give ASU and Thunderbird supporters unique access to investment opportunities and resources for startups that arise from our students, faculty and the more than half a million alumni around the world.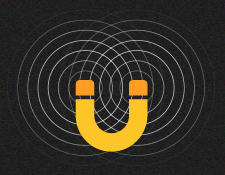 #1 most innovative school in the U.S.
#1 masters in management
#1 for internationalism of alumni
Top 10 university for research*
*Among universities with no medical school
Domestic and International Network
Academic Expertise
Student Engagement
Investing
Future Funding
Entrepreneurial Ecosystem
$750M+ capital invested and 120+ startups launched
World-renowned faculty and community experts
Top students involved in startup research studies
Domestic and international investment deals
Access to financial firms for future funding rounds
Access to the entrepreneurial ecosystem and resources at ASU
InvestU supports the global ASU and Thunderbird community with an investing platform that engages and leverages the power of the university's robust network of world-renowned faculty, exceptional students and resources.
The university's breadth of interdisciplinary students and expert faculty provides a valuable component of the network by helping with company studies.
Pre-Pitch Day
Engagement
Online App and Pre-screening
Pre-Pitch Day
Engagement
Venture Advisory Board Review
Pre-Pitch Day
Engagement
Screening & Student Studies
Startup and Investor Engagement
InvestU Startup Pitch Day
Startup and Investor Engagement
InvestU Investment Decision
Post-Engagement
 
Mentorship & Follow-on Investing
01
Develop
Develop an additional funding source for university-related ventures
02
Build
Build affinity with the network of investors and university-affiliated early-stage companies
03
Provide
Provide hands-on investment learning opportunities for students
04
Foster
Foster a culture of innovation and entrepreneurship across the university, community and globally
05
Become
Become the most active investor network in the Southwest
06
Support
Support economic development domestically and overseas
We're innovators, investors, academics, and an entrepreneurial community who support startups every step of the way. Our team draws from the Phoenix venture community as well as many dimensions of Arizona State University – from the Thunderbird School of Global Management and W. P. Carey School of Business to the Ira A. Fulton Schools of Engineering, Skysong Innovations and ASU Enterprise Partners.
Operations Team
Kristell Millan
ASU Enterprise Partners Director of Corporate Development at Investor Engagement
If you're interested in joining a group of experienced and diverse leaders who care about investing and supporting affiliated early-stage startups, we'd love for you to join our entrepreneurship ecosystem. These vetted startups are prepped, well studied, and ready to talk to you about their unique business opportunities.
Criteria
Members of the community interested in investing in affiliated companies
An accredited investor
Unique investment opportunities
Access to an online platform to manage your investments
Student engagement
Investor meetings and entrepreneurial events
Exposure to the entrepreneurial ecosystem and resources at ASU
Angel Capital Association membership, workshops, and events
---
Membership types and fees
InvestU Venture Club
$50,000 + for lifetime membership
Someone who wants to be a founding investor at InvestU. You get access to additional perks and the satisfaction of accelerating the program's ambition to support university-affiliated companies at the most innovative university in the US.
Active Member
$1,000 annually
You're passionate about entrepreneurship and investing in startups. You want to invest in innovative companies while surrounding yourself with like-minded investors who think about the future advancement of humanity while hoping for a return on investment too.
ASU President's Club
$500 annually
Reserved for members of the ASU Foundation President's Club. Same benefits as an active member at half the cost for your dedication to supporting ASU. If you're interested in learning more about the ASU Foundation President's Club, please visit this link.
Member benefits
InvestU Venture Club
Active Member
ASU President's Club

Lifetime InvestU Membership*

Donations of $50K or more to the InvestU Venture Fund receive lifetime membership. This is limited to 40 seats.

Yes
–
–

Investing Ability

Ability to invest in InvestU startups

Yes
Yes
Yes

Pitch Events

Startups presenting their companies to InvestU

Yes+ Two Guests
Yes+ One Guest
Yes+ One Guest

Company Summary Information

Overview of the startups business model, solution, and metrics

Yes
Yes
Yes

Company Research Studies & Presentation Access

Detailed faculty and student-led company study detailing: team, product, market, strategy and distribution plan, and financial information

Yes
Yes
Yes

Investor Platform Access

Enables investors to view detailed company information and portfolio management

Yes
Yes
Yes

Livestream Access

Virtual stream and recording of startup pitches

Yes
Yes
Yes

Angel Capital Association Membership

National angel investing organization that hosts conferences, trainings, and provides resources to investors

Yes
Yes
Yes

InvestU Investor Training

Faculty or community-led training on entrepreneurship and investing

Yes
Yes
Yes

ASU Entrepreneurship Events

University-wide entrepreneurship-related events

Yes
Yes
Yes

InvestU Founding Member Plaque

Dated InvestU plaque will be hung at the future Thunderbird School of Global Business downtown campus for your contributions to supporting university-affiliated entrepreneurs

Yes
–
–

InvestU Guest Speakers

Prominent figures in the entrepreneurship community presenting on special topics, trends, and their experiences

Yes+ Two Guests
Yes+ One Guest
Yes+ One Guest

Social Mixers

Dinners, happy hours, or other social events to foster community within InvestU

Yes+ One Guest
Yes
Yes

ASU Sporting Event Tailgate & Suite Events

Invitations to ASU President tailgates and a ticket to at least one suite at an ASU sporting event annually

Yes
–
–

Exclusive Donor Events

Invitation to university designated donor events

Yes
–
–

Student Career Event

Tabling event to present your company to our student teams for career opportunities

Yes
Yes
Yes

InvestU Memorabilia

Ongoing InvestU branded materials

Yes
Yes
Yes

Cost

$50,000 or more*
$1,000 annually
$500 annually
Supporting
venture

success
We're more than just a traditional angel network, we're invested in the success of your business every step of the way
There are a few things we're looking for in our startups. Your company needs to have a tie to ASU or Thunderbird School of Global Management. Companies should also be at a more mature stage — currently generating revenue.
InvestU will be funding companies seeking to raise between $100K-$2M. The minimum check size from an investor is typically $25K. If you are seeking for InvestU to syndicate with your current or new institutional lead investor, you are also encouraged to apply. If you think you fit our criteria below, we'd love to hear from you. Please reach out to us at InvestU@asu.edu with any questions you may have.
An executive, board member, or investor affiliated with ASU or Thunderbird
Local, U.S. or international startups welcomed to apply
Venture is currently revenue generating
Raising $100K-$2M OR Seeking later-stage equity financing syndication with a current or new institutional lead investor
Transparent and Detailed Company
Characteristics in Five Key Areas:
Team, Advisors, & Board of Directors
Problem/Market Fit
Product or Service
Business Model, Distribution Plan, and Strategy
Financials
Hello! We'd like to hear from you!
At ASU+Thunderbird, we like to keep our relationships personal. Please don't hesitate to reach out to us at InvestU@asu.edu with any questions you may have. We look forward to hearing from you!