We
connect

investors
to entrepreneurs
in our communities
Where innovative minds meet
InvestU supports the entrepreneurial ecosystem forged at Arizona State University, bringing together affiliated startups with accredited investors. Linked to the #1 most innovative university and a top research institution, the network will give ASU and Thunderbird supporters unique access to investment opportunities and resources for startups that arise from our students, faculty and the more than half a million alumni around the world.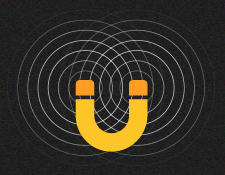 Our Goals

ASU InvestU is a premier angel investor network that advances ASU's global entrepreneurial ecosystem, bringing research and technology to market and empowering our student, alumni, and faculty entrepreneurs to succeed.
01
Connect
Connect ASU-affiliated entrepreneurs with capital and resources that accelerate their growth
02
Engage
Engage a diverse network of investors, innovators, and advisors through unique programming and thoughtful connections
03
Invest
Invest in the next generation of entrepreneurs through best-in-class learning experiences and access to deals
#1 most innovative school in the U.S.
#1 masters in management
#1 for internationalism of alumni
Top 10 university for research*
*Among universities with no medical school
Domestic and International Network
Academic Expertise
Student Engagement
Investing
Future Funding
Entrepreneurial Ecosystem
Robust deal flow from the most innovative university
World-renowned faculty and community experts
Top students involved in startup research studies
Domestic and international investment deals
Access to financial firms for future funding rounds
Access to the entrepreneurial ecosystem and resources at ASU
InvestU supports the global ASU community with an investing platform and process that leverages the power of the university's robust network of world-renowned faculty, exceptional students and innovative resources. Curated deal flow, detailed investment reports, and quarterly pitch events enable investors to make informed decisions in a timely manner. Plus, InvestU companies enjoy access to a community of investors, mentors, and advisors that support their growth well beyond pitch day.
Deal Sourcing
InvestU sources the most innovative companies from ASU's global ecosystem of alumni, faculty, and programs
Deal Review Meeting
Semifinalists pitch to the Deal Review Committee, a group of experienced members who selects three finalists
Due Diligence
Company research studies are led by graduate students and experienced investors on the Diligence Committee
InvestU Pitch Event
InvestU hosts four pitch events per year to connect finalist companies with our network of investors and partners
Investment Decisions
Interested investors can participate in group diligence calls to dig deeper before making an individual investment decision
Support & Follow-on
InvestU companies enjoy access to our curated network of investors, advisors, and ASU resources throughout their growth cycle
Transparent and Detailed Company
Characteristics in Five Key Areas:
Team, Advisors, & Board of Directors
Problem/Market Fit
Product or Service
Business Model, Distribution Plan, and Strategy
Financials
If you're interested in joining a group of experienced and diverse leaders who care about investing and supporting affiliated early-stage startups, we'd love for you to join our entrepreneurship ecosystem. These vetted startups are prepped, well studied, and ready to talk to you about their unique business opportunities.
Unique investment opportunities
Access to an online platform to manage your investments
Student and founder engagement
Investor meetings and entrepreneurial events
Exposure to the entrepreneurial ecosystem and resources at ASU
Angel Capital Association membership, workshops, and events
---
Membership types and fees

Membership fees are charitable contributions made to ASU Enterprise Partners in support of Arizona State University's global entrepreneurial ecosystem.
Institutional Investor
$3,000 annually
Whether you are an early-stage fund, venture studio, VC, or family office an InvestU membership provides institutional investors with the earliest access to robust deal flow emanating from the country's most innovative university. Our team will understand your investment preferences and help you identify, vet, and connect with the most promising ventures and technologies, plus you will gain access to our network of investors for syndicating deals.
Individual Investor
$1,000 annually
You're an accredited investor who is passionate about entrepreneurship and actively investing in startups. As an InvestU member, you will have access to curated deal flow, unique engagement opportunities, and a network of like-minded investors to support your investing goals. Whatever your level of investment experience, our team is here to help you navigate each step of the early stage investing process.
Virtual Alumni Investor
$500 annually
If you are an ASU or Thunderbird alumni living outside of Arizona, we are pleased to offer special pricing for virtual access to the same curated deal flow and investor resources provided for Individual Investors. You can join pitch events live via Zoom and participate in the investment process from anywhere in the world. Accredited investor status is required.
Member benefits
Institutional
Individual
Virtual

Investing Ability

Ability to invest in InvestU startups

Yes
Yes
Yes

Pitch Events

Attendance at InvestU pitch events

In person or virtual
In person or virtual
Virtual only

Online Investment Platform

Access to Dealum to view detailed company information and manage your portfolio

Yes, up to 3 accounts
Yes, 1 account
Yes, 1 account

Company Research Studies

Detailed faculty and student-led company study detailing: team, product, market, strategy and distribution plan, and financial information

Yes
Yes
Yes

Angel Capital Association Membership

National angel investing organization that hosts conferences, trainings, and provides resources to investors

Yes
Yes
Yes

Mentoring Opportunities

Ability to mentor students and founders throughout the InvestU process

Yes
Yes
Yes

Committee Participation

Ability to join one or more InvestU member committees: Deal Review, Diligence, and Investment

Yes
Yes
Yes

ASU Entrepreneurship Events

Invitations to university-wide entrepreneurship-related events

Yes
Yes
No

Social Events

Dinners, happy hours, or other social events to foster community within InvestU

Yes
Yes
No

Syndicate Deals

Ability to nominate deals for the network without an ASU affiliation, provided you are the lead investor

Yes
No
No

InvestU Marketing Spotlight

Highlight your firm in an InvestU newsletter or our founder's resource guide to increase exposure across our community of entrepreneurs and investors

Yes
No
No

Technology Licensing Opportunities

Facilitated access to Skysong Innovations for reviewing and licensing intellectual property from the university. Perfect for venture studios and corporations looking for a concierge-based approach to finding new, innovative technologies.

Yes
No
No

Portfolio Support

Provide your portfolio companies dedicated access to ASU resources. We can help your companies hire top talent from the largest school for engineering and technology in the nation and access high-level research equipment and scientific subject matter experts to achieve their goals.

Yes
No
No

Cost

$3,000 annually
$1,000 annually
$500 annually
Supporting
venture

success
We're more than just a traditional angel network, we're invested in the success of your business every step of the way
InvestU provides a platform to connect affiliated ventures with the capital, connections, and resources needed to accelerate growth. To participate, your company should have a tie to ASU or Thunderbird, be in early revenue or near commercialization, and be raising early-stage equity capital. In addition to pitch events, our curated resource guide connects companies with mentors, accelerators, professional service providers, business connections, facilities, and more.
We invite companies from all sectors and geographies to apply and look for excellent management teams and innovative solutions that have the potential to transform sectors. The minimum check size from an investor is typically $25K. If you think you fit our criteria below, we'd love to hear from you. Please reach out to us at InvestU@asuep.org with any questions you may have.
Startup Criteria
✓ ASU or Thunderbird affiliation
✓ Raising Seed or pre–Series A equity capital of $200,000 to $2 million or syndicating later–stage equity financings with an existing or new lead investor
✓ Fully formed, full–time management team
✓ Early commercial revenue or strong record of grant funding to validate technology
✓ Large addressable market
✓ Demonstrated product/market fit
We're innovators, investors, academics, and an entrepreneurial community who support startups every step of the way. Our team draws from the Phoenix venture community as well as many dimensions of Arizona State University – from the Thunderbird School of Global Management and W. P. Carey School of Business to the Ira A. Fulton Schools of Engineering, Skysong Innovations and ASU Enterprise Partners.
Operations Team

InvestU is a strategic initiative of RealmSpark, a business unit of ASU Enterprise Partners that serves as an umbrella for strategic venture investment and support. The operations team includes a full-time director and supporting staff who provide the following services for the InvestU network: sourcing and screening proprietary deal flow, facilitating the diligence and investment process, managing events and other network operations, and making thoughtful introductions across our community of innovators, investors, and partners.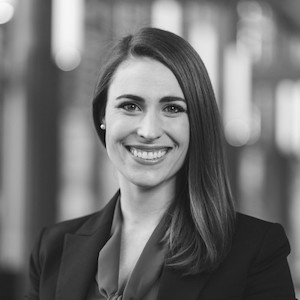 Louise Hardman
Director, RealmSpark & Investor Engagement, ASU Enterprise Partners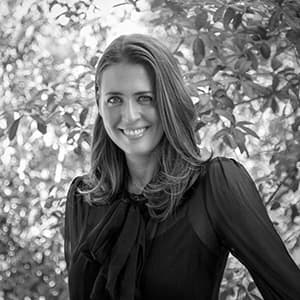 Samantha Bradley
Managing Director, RealmSpark, ASU Enterprise Partners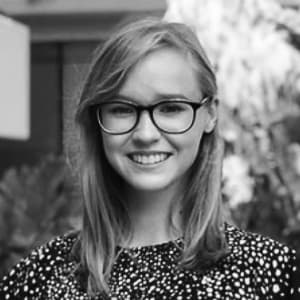 Katie Cross
Special Projects Coordinator, ASU Enterprise Partners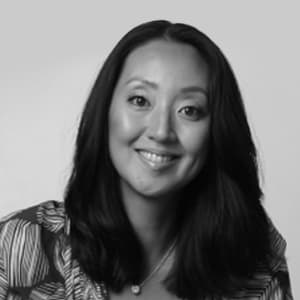 Rebeca Hwang
Experienced venture capitalist and entrepreneur, Professor of Practice at Thunderbird School of Global Management, Senior Director for Thunderbird's Center for Global Entrepreneurship and Family Business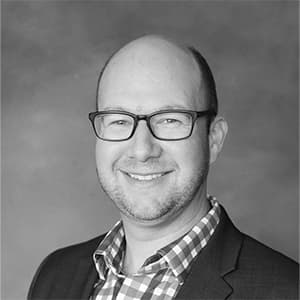 Jeff Mindlin
ASU Enterprise Partners CIO, ASU Sustainability in Investing Faculty, Former CIO of First Allied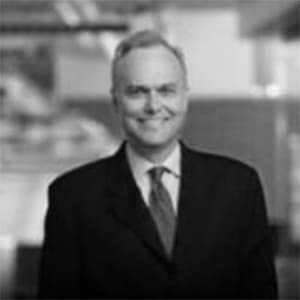 Charlie Lewis
SkySong Innovations Senior VP of Venture Development, Former Partner of Two VCs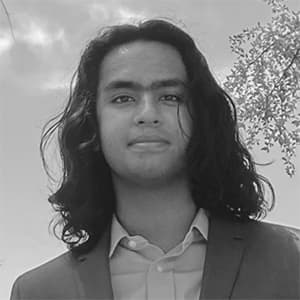 Siddharth Mehta
RealmSpark Student Fellow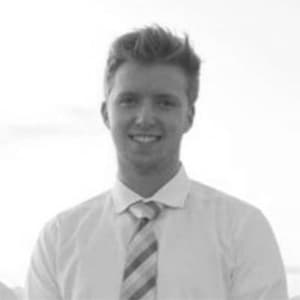 Aaryn Tennessen
RealmSpark Student Fellow
Committees

The InvestU operations team is supported by investor members and ASU partners who are experienced in analyzing, investing in, and advising early-stage ventures. InvestU members are encouraged to join one or more committees to get involved in the process and share your expertise with peers, students, or founders. To volunteer for a committee, contact InvestU@asuep.org.
Deal Review Committee:

Selects the top companies for diligence and pitch events

Diligence Committee:

Mentors student analysts and leads diligence process

Investment Committee:

Advises founders and tracks portfolio company progress
Hello! We'd like to hear from you!
At ASU, we like to keep our relationships personal. Please don't hesitate to reach out to us at InvestU@asuep.org with any questions you may have. We look forward to hearing from you!
Sign up for our newsletter below.